SPECIAL BONUS SENT TO YOUR INBOX ($27 VALUE)

The Limitless Leads DMO Checklists & Cheatsheets Companion PDF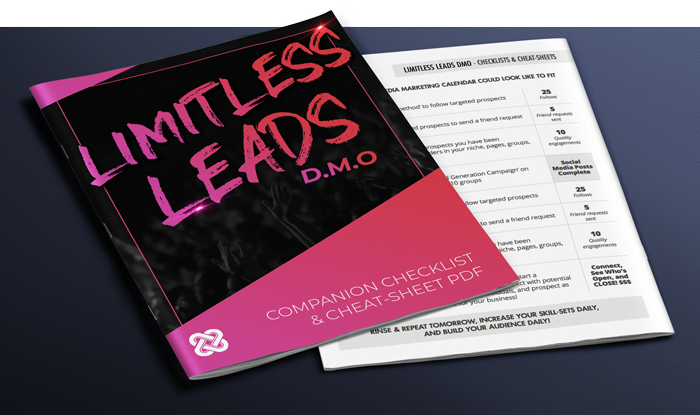 Get access to the step-by-step execution checklist with done-for-you calendar to follow daily... and get limitless leads starting today!
What You'll Get In This Training...
A simple 3-step strategy you can use and teach your team to get free leads from Facebook for the rest of your life.
How some of the biggest money earners in home business leverage FB Groups to get leads, sales & quick cash.
This world class training is proven & guaranteed to get you more targeted prospects in the next 24 - 48 hours.
If you want more red-hot leads daily and customers who buy your products & join your opportunity, THIS TRAINING & PDF DOWNLOAD WAS MADE SPECIFICALLY FOR YOU!
Enter your best e-mail below to register now, and get instant access to this on-demand training!
P.S. - You've got NOTHING TO LOSE because this LIVE web class & demo won't cost you a dime!